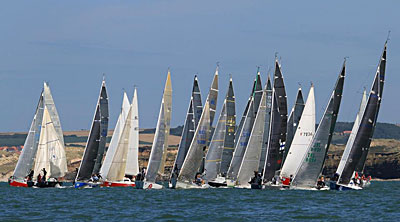 Howth Yacht Club's King One carried the Irish Flag in last week's Half Ton Classic's Cup in Boulogne Sur Mer.

Having broken her mast in Cowes in the last event when leading the pack, there was a greater enthusiasm to return with a bang. Winds varied from 5 to 20 knots during the week with glorious sunshine and temperatures except for a gloomy wet grey day on the Thursday of the event.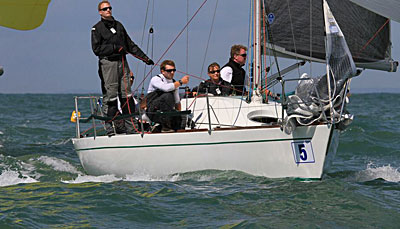 King One Photos
 
Lying a solid fourth in the 28 boat fleet on the Wednesday evening, this gloom extended to King One when they were black flagged on the double point non discardable offshore which put pay to any chance of a decent overall result. Ironically, the boat that pushed King One over the line at the start also was disqualified for being over.

The event was convincingly won by Checkmate (Nigel Biggs) sailing under the Royal St. George Yacht Club burgee with a score line of all bullets.