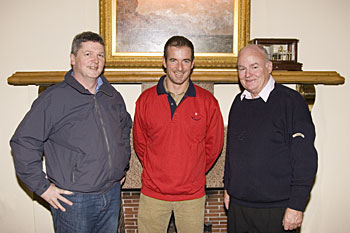 (L-R) Kevin Darmody (Talk Organiser), Damian Foxall,
Gerry O'Neill (HYC Commodore)
 
The large crowd who came to Damian Foxall's talk enjoyed his account of ocean racing, from both the organisational and competing aspects. As the events he described were well covered by photographers he was able to support his talk with an excellent collection of photos.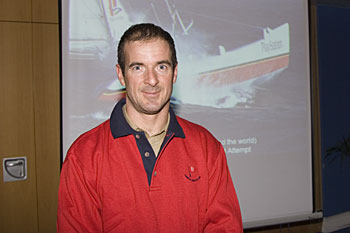 Damian Foxall
 
Damian concluded with an outline of his next racing event, when he will co-skipper

Paprec Virbac

with Jean-Pierre Dick in the Barcelona World Race ( Race Website ), starting in November 2007.