Results are posted in the Results Section - on side menu.
Select "Open Events" - Lambay Races - then class, etc.

Trophy Winners >>
Prize Giving Pics >>

Event

Boat Photos

are posted in the Gallery

Barry O'Loughlin also took some photos on Saturday. Click his link http://www.pbase.com/barryo/lambay_2006 to view them.

Shortly before the start at midday the wind was SE'ly 28 kts which combined with the ebb tide introduced choppy conditions.

At the start the wind dropped to 16 - 18 kts and remained at about that strength for much of the race. The drop in wind caught a number of cruisers who had geared for heavier winds in headsail and main reefing.

On the way to Lambay those who stayed out to sea lost out due to the adverse ebb tide.

Lambay was left to port and the spinnaker run at the back of the island was a bit sloppy due to the wind shadow. Lots of places changed on that leg.

After rounding Lambay the boats had a long beat home, where once again tide and sea breeze fluctuations played a part in place changing.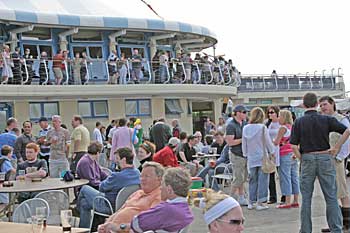 The rather intense Sun of recent days died off as the day progressed
leaving pleasant, warm, conditions.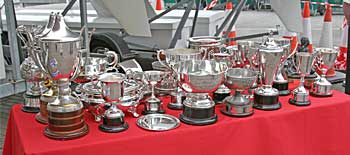 The Trophy Table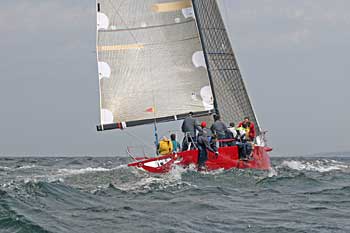 Rosie - Class 0 - cracking off to Lambay