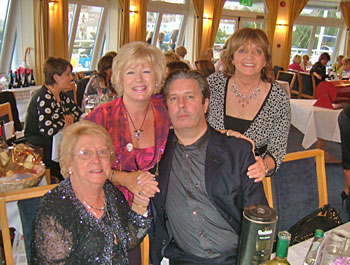 (L-R) Regina Martin with Gerry Ryan, Maeve Derham and
Chairwoman of Howth Lifeboat fundraising committee, Maura McLoughlin
 
The annual ladies fundraising lunch in aid of the RNLI took place in Howth Yacht Club on Thursday 19th October.

Gerry Ryan attended as the Guest Speaker, he said "being here today amongst 170 Northside ladies is wonderful".

The ladies raised

15,000 for the voluntary charity. The sum of money was raised through a raffle and an auction of Jewellery, which was donated by newcomer to Howth, Gough Jewellers. Gerry Ryan generously bid

2000 for a diamond necklace.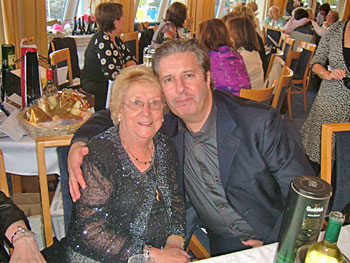 Gerry Ryan with Chairwoman of Howth Lifeboat fundraising committee Maura McLoughlin
 
Secretary of Howth Lifeboat, Rupert Jeffares said the lunch is "one of the most successful Fundraisers in Howth on an annual basis. It helps to ensure the two Lifeboats in Howth have the most up to date search and rescue equipment, and that crew are properly trained in its use".

Many local businesses sponsored the lunch, including Susan Eve boutique who provided a fashion show on the day.